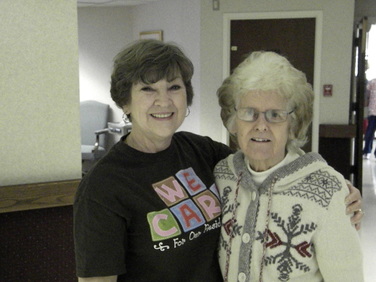 ​

Experience this warm, caring atmosphere for yourself.
Come in for a personal tour or call our Administrator,
Mark Yoder, for more information at (302)349-4114.
---
Monthly ​Rates
Effective January 1, 2018 - June 30, 2018
Semi-private - new building: $6925.00
Private - new building: $7075.00
Semi-private - old building: $6725.00
Private - old building: $6875.00
Respite Care: $240.00/day
Admission fee: $500.00
Charges begin the day of admission and include the day of departure.
Invoices are mailed the first of each month for a month in advance and payment is due by the 15th of each month. In case a third pary (i.e. insurance company) denies payment, the responsible person will become liable for the unpaid bill. A 1.5% finance charge is added to all unpaid bills at the end of the month.
EXTRA CHARGES
Medication
: Medication is delivered to the facility by Omnicare Pharmacy and is billed to each resident on the monthly invoice. Prescription plans are accepted by the Pharmacy.
Hair
: Perms are $35.00 and hair color is $20.00.
REFUNDS
A seven day advance notice is requested when a resident is leaving our facility. Refunds are made for the remaining days in the month when the resident is officially discharged. A check is mailed the first week of the month following departure.
* Please note that medication bills are paid one month behind and may still be due after a patient has been discharged from the facility.
---